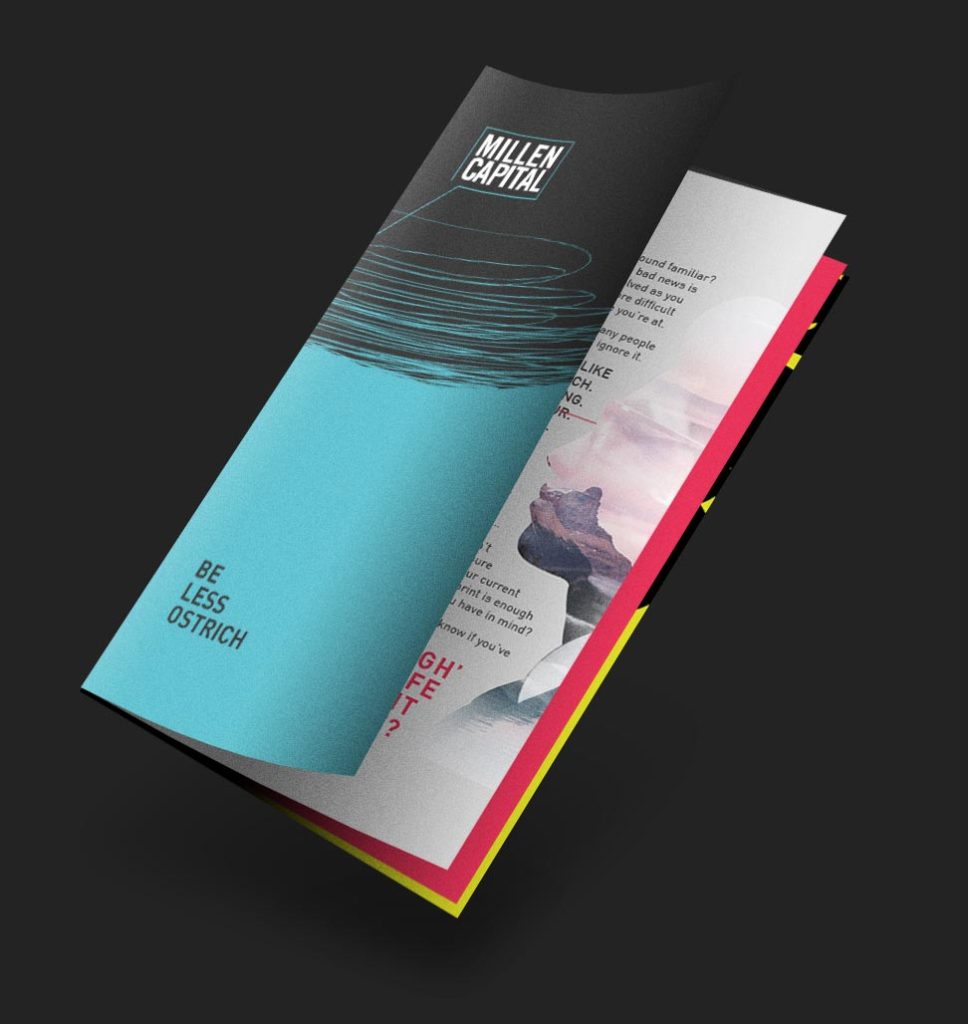 At Millen Capital we believe in the rigours of a goals-based financial plan. Understanding what your current 'financial footprint' is and what you'd like your 'financial future' to look like are our two starting points. From there we'll work with our financial modelling software to plot a course to your promised land. Our process takes into account life's debits and credits and outputs various scenarios based on a 20, 30 or even 50-year horizon – clever stuff!

If you'd like to be a little less ostrich and a little more certain about your financial future, why not start by downloading our financial planning brochure 'Be Less Ostrich'.
DOWNLOAD 'BE LESS OSTRICH' PDF
Let's see how we can make your investments, work for you.